News & Reviews



Chum Achieves Top 50 Momentum Ranking 
Ranked #29 of 1955 Social network media companies by SIGNL - January 2014

-- "KazTrix Software Launching Much Mobile, Making Free Mobile Page Creation a Breeze" . KazTrix Software is pleased to launch Much Mobile; (Much.com - Now MobiliSize.com) an award winning utility that allows individuals or businesses to create free mobile pages effortlessly. More...MobiliSize.com


TORONTO, ONTARIO-- KazTrix has completed the development of Chum Social Network and is beta testing the platform. More...Chum.com.
GERMANY,-- KazTrix products have been integrated with GENET's genetic engineering database. GENET is a European NGO network on Genetic Engineering. GENET's mission  is to provide information on genetic engineering to its member organisations and the interested public and to support their activities and campaigns. At the moment, GENET has 51 member organisations in 27 European countries.
TORONTO, ONTARIO-- KazTrix has completed the development and integration of StreamItNow for Pinpoint selling Inc.


TORONTO, ONTARIO-- Growth Works Inc announced today that one of its managed funds have committed to a second round of investment in Pinpoint Selling Inc., this time from GrowthWorks Canadian Fund - a $376M national retail venture capital fund, More
TORONTO, ONTARIO-- KazTrix has signed a contract with Pinpoint Selling Inc (Kibboko Inc...). Kaztrix to develop StreamItNow application for Pinpoint selling, A software tool that helps big companies reach small and medium businesses. More
Database and Network Journal News, AI agent application 1.0. (Internet Focus).(KazTrix AI Agent)(Brief Article) More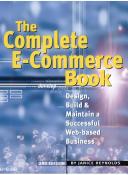 KazTrix® Published in: "The Complete E-Commerce Book"
Design, Build, and Maintain a Successful Web-Based Business. By Janice Reynolds
"Although it gives you many of the advantages of dynamic database publishing,
it only requires the user to possess minimal technical knowledge".
TORONTO, Canada, /CNW/ - KazTrix Corporation, a leading provider of Web-ready, easy-to-use software Services announces its final Release of KazTrix ® AI Agent Application. KazTrix AI Agent® is an easy to use artificial intelligence application that can build artificial software agents, More
TORONTO, Canada, /CNW/ - KazTrix Corporation, a leading provider of software Services has released AI AGENT 2.01, "amongst its chosen elites are dedicated servers hosted and maintained by U.S. Naval Observatory, Washington, DC, More
TORONTO, Canada, /CNW/ - KazTrix Corporation, has released an interactive Brain Center for AI AGENT 1.0, AI AGENT®users can now take full advantage of the program by downloading and merging ready-to-go brains from KazTrix Depository center. An AGENT can easily import these brains, and seamlessly merge to the existing brain, thus enhance their intelligence and knowledge, More
TORONTO, Canada, /CNW/ - KazTrix Corporation, Toronto, Canada, a provider of Web-ready, easy-to-use software Services has released KazTrix® AI Agent Application, a Windows program that uses artificial intelligence to add power - and fun - to information management, More More

KazTrix® Instabase is featured on CNN.COM under "Top 10 database tools".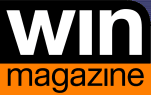 KazTrix is chosen for COVER of Win Magazine.

KazTrix DataBuilder is picked by editors of ZDNet as "Top 5 Picks Business File Of The Day".

KazTrix Databuilder is praised by windows Magazine as "Top 10 software".

PCWORLD calls Kaztrix "Web Savvy Database Creator, inexpensive choice with a very short learning curve". Affordable Instabase Web Ready lets you add databases to your site.

KazTrix Web-Publisher is referred to as "First-Rate Software for Small Business" by BusinessWeek Magazine.


TORONTO, Canada, /CNW/ KazTrix 1.0 Builder, Web Publisher® is the successor to InstaBase with many new powerful features., more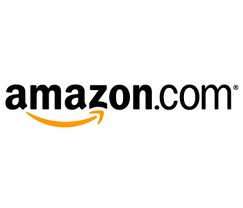 "ADD POWER/FUN TO INFORMATION MANGEMENT", Published by Worldwide Videotex
With KazTrix AI Agent Application): An article from: GUI Program News

IT Reviews calls Instabase/Kaztrix "A more elegant solution for Creating Web Databases"
". . . as a simple e-commerce tool for small businesses it takes some beating. It can be used simply as a local database, but its Java conversion tool is so easy to use that you'll be looking for excuses to publish company information online."
Editorial: "In the Web arena KazTrix is filling a gap that other so-called easy to use products such as Allaire's Cold Fusion or Everware's Tango just can't touch. With KazTrix, you can have a database up and running on your web-server in 20 minutes."
The Computer Paper
Eastern Edition

INTERNET PRODUCT WATCH
"KazTrix is a consumer database with powerful reporting and searching facilities. . .KazTrix lets the user publish to the World Wide Web as well as build a database."
Internet.com

EDITOR'S PICK
"This database designer allows you to rename fields, import graphics or text,and double-click to open an e-mail program or Internet browser. The Web Ready feature gives novice Internet users the ability to instantly publish their databases to the Web."
PC World On-line

"How to Get Out of Doing Tedious Tasks."
PC Magazine Online placed KazTrix among "...the very best business downloads" on the ZDNet Anchor Desk, and it was voted as "Pick Of The Day" by Don Willmott, Executive Editor for PC Magazine Online."

Computing Canada calls KazTrix Publisher "A solid program that will find a wide audience ready to use its Web publishing abilities".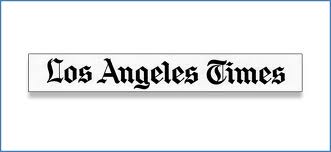 "KazTrix Contact Software Is the Rolls-Royce of Rolodexes" L.A. Times

"Getting organized simple as filling in the blanks"

"KazTrix is one of those products intended for the majority of us who are not computer wizards and like to spend more time actually using software Services than figuring them out. People who have never used a database before might take in this one with gusto." "The user interface for all of the versions is easy, direct and mouse-friendly. No heavy intellectual lifting." "If you are a database newbie, you just might love it and the price is right", Pittsburgh Tribune Review

PC World's Pick of the Day - HOT SOFTWARE!
Simple database creator, intended for non technical users. KazTrix can help you build web sites without using CGI scripting,
and it includes a multitude of other tools and features, PCWORLD

Toronto computes: "Database with punch"
"Aimed primarily at the first-time database customer, KazTrix offers a comprehensive and easy-to-understand interface with some powerful programming to keep your information working for you."Toronto Computes!"

"COMBATING COMPUTER INJURIES, Toronto Star"
"While its simplicity and intuitive interface are clearly aimed at non-techies, this is no lightweight...It's robust and chock full of features ..."The Toronto Star - Fast Forward Section

Houston Chronicle: "Instant database"
KazTrix for Windows 95/NT is billed as an "instant database," and that's a good description. From the time you first launch the program, it's ready to begin accepting information." Houston Chronicle











EDITOR`S RATING




Editor's Choice

 
 
download KazTrix Web-Ready Database Builder link on File Fishstick

free KazTrix Web-Ready Database Builder on File Fishstick